GENMAI gift box
Regular price
Sale price
¥3,000
Unit price
per
Sale
Sold out
It is a message sticker that conveys gratitude.
Please select a sticker before adding to cart.
If you don't need it, please select "No sticker".

·Happy Birthday
·Congratulations on your wedding
·Congratulations on your birth
·Thank you
·Congratulations



※ギフト専用の箱の右上に、メッセージシールを貼り付けてお送りします。
A gift set with 4 types of brown rice miso soup blended with vegetable bouillon and other spices

<Set contents>

・ misonomi.online@gmail.com (4)
・ Monaka (4)
・ Dry ingredients (4)
・ How to make soup card

<Contents of soup>

[BERRY HILL]
(Lotus root and wolfberry quinoa miso soup)

[FALLEN LEAF] ]
(White sesame miso soup with maitake mushroom, burdock, and pumpkin seeds)


[LUSH FOREST]
(Zucchini, okra and hemp seed miso soup
)

[
SPICY MOON
]

(Pumpkin, corn, onion curry miso soup)



<About miso used>

Made only from Kyushu-grown brown rice, soybeans, and Teshio natural salt, this miso does not contain any additives. It contains a lot of dietary fiber, iron, vitamin B1, calcium, etc. The salt content is 7.9%, which is healthier than regular miso (10-12%).

Food ingredient display

[LUSH FOREST]
[BERRY HILL]
[FALLEN LEAF]
[SPICY MOON]
nutrition information

[LUSH FOREST]
(per 27g per piece) Calories 70kcsl, protein 3.0g, fat 1.7g, carbohydrates 10.8g, salt equivalent 1.96g

[BERRY HILL]
(per 25.8 pieces) Calories 65kcal, protein 2.4g, fat 1.1g, carbohydrates 11.5g, salt equivalent 1.82g

[FALLEN LEAF]
(Per 26g piece) Calories 65kcal, protein 2.5g, fat 1.3g, carbohydrates 11.1g, salt equivalent 1.90g

[SPICY MOON]
(per 31g piece) calories 87kcal, Protein 3.2g, fat 1.7g, carbohydrate 14.9g, salt equivalent 1.90g
Allergy information

(28 items such as specified raw materials) Soybeans, sesame (4 types in total) *This product factory manufactures products containing soybeans, wheat, milk, and shrimp.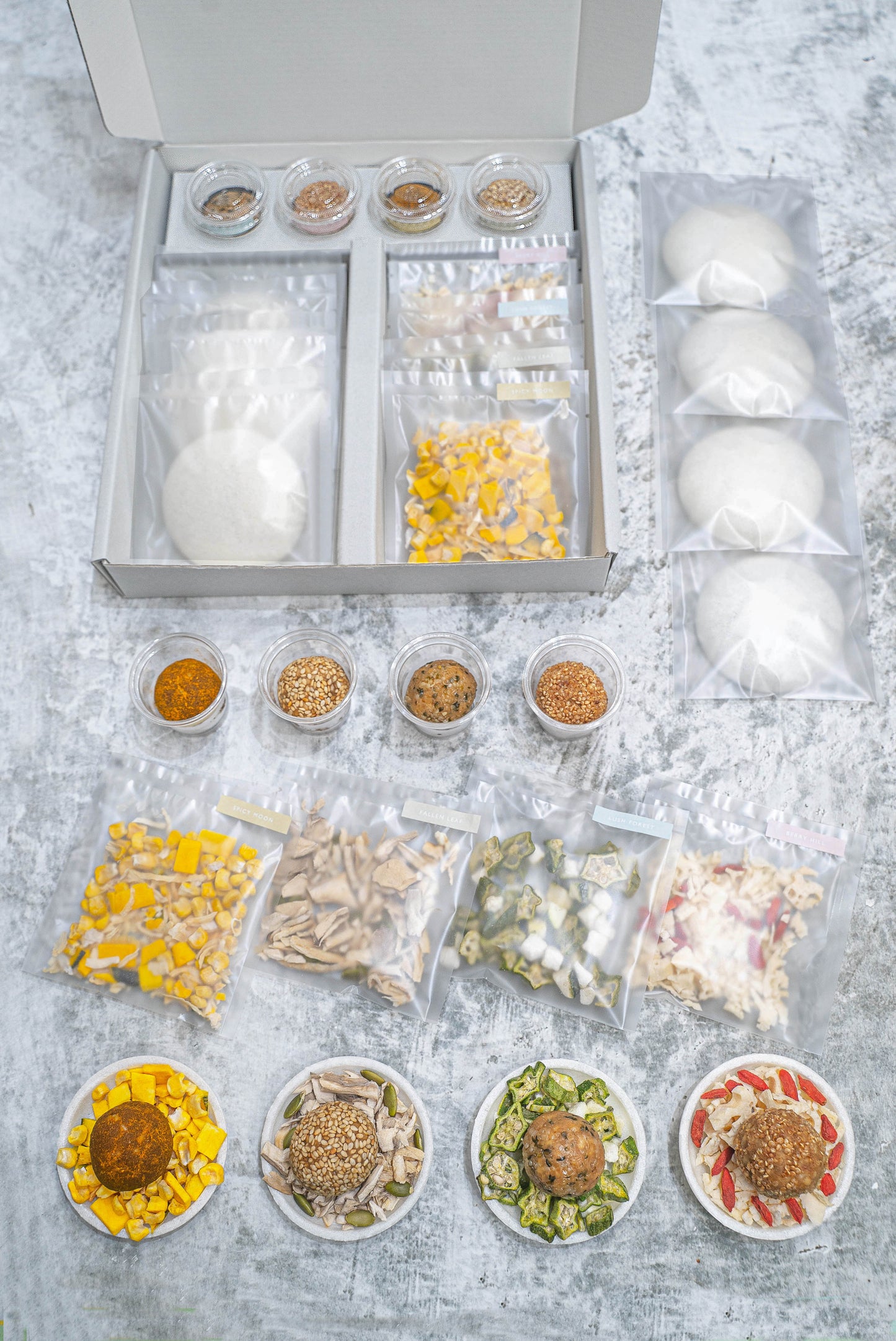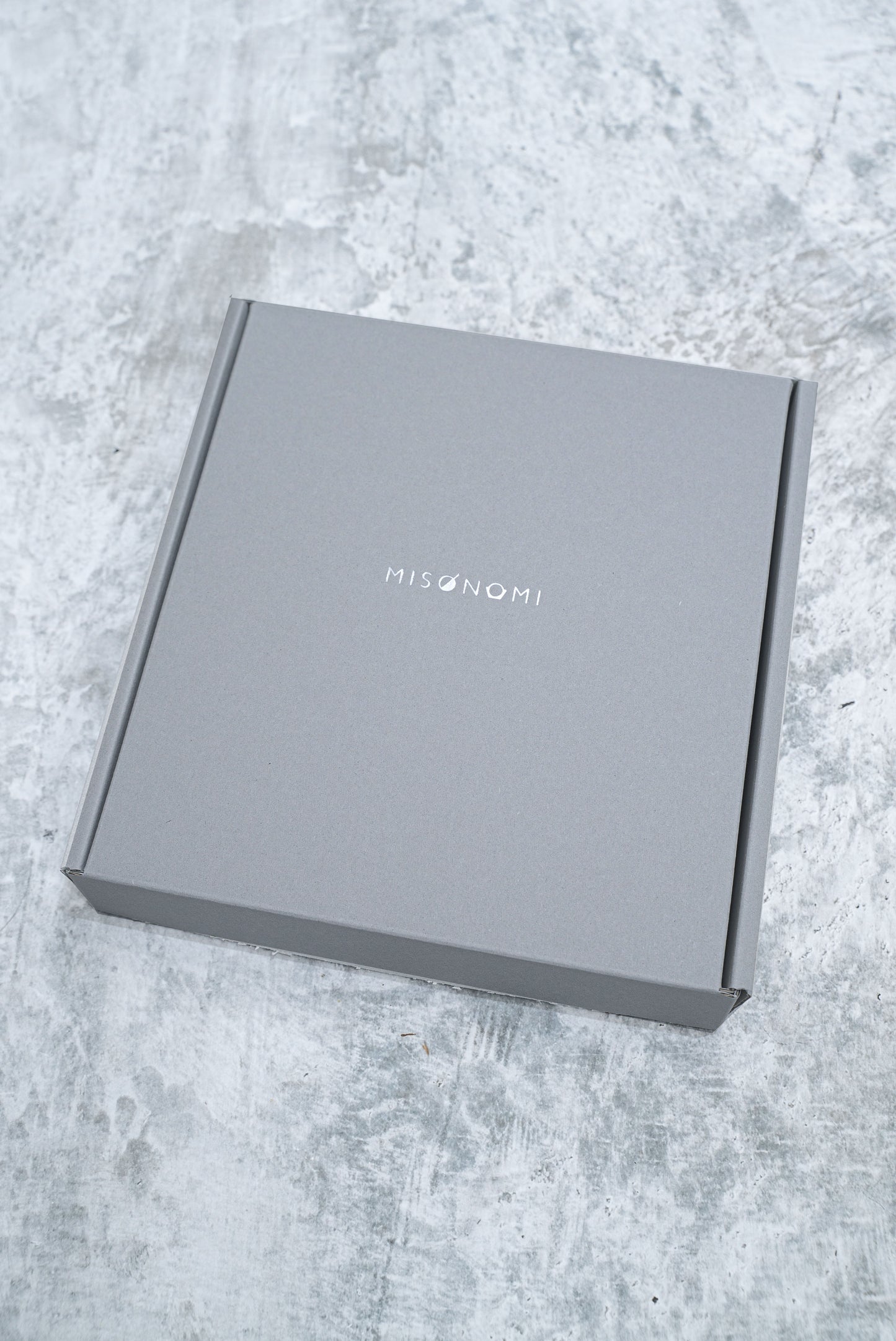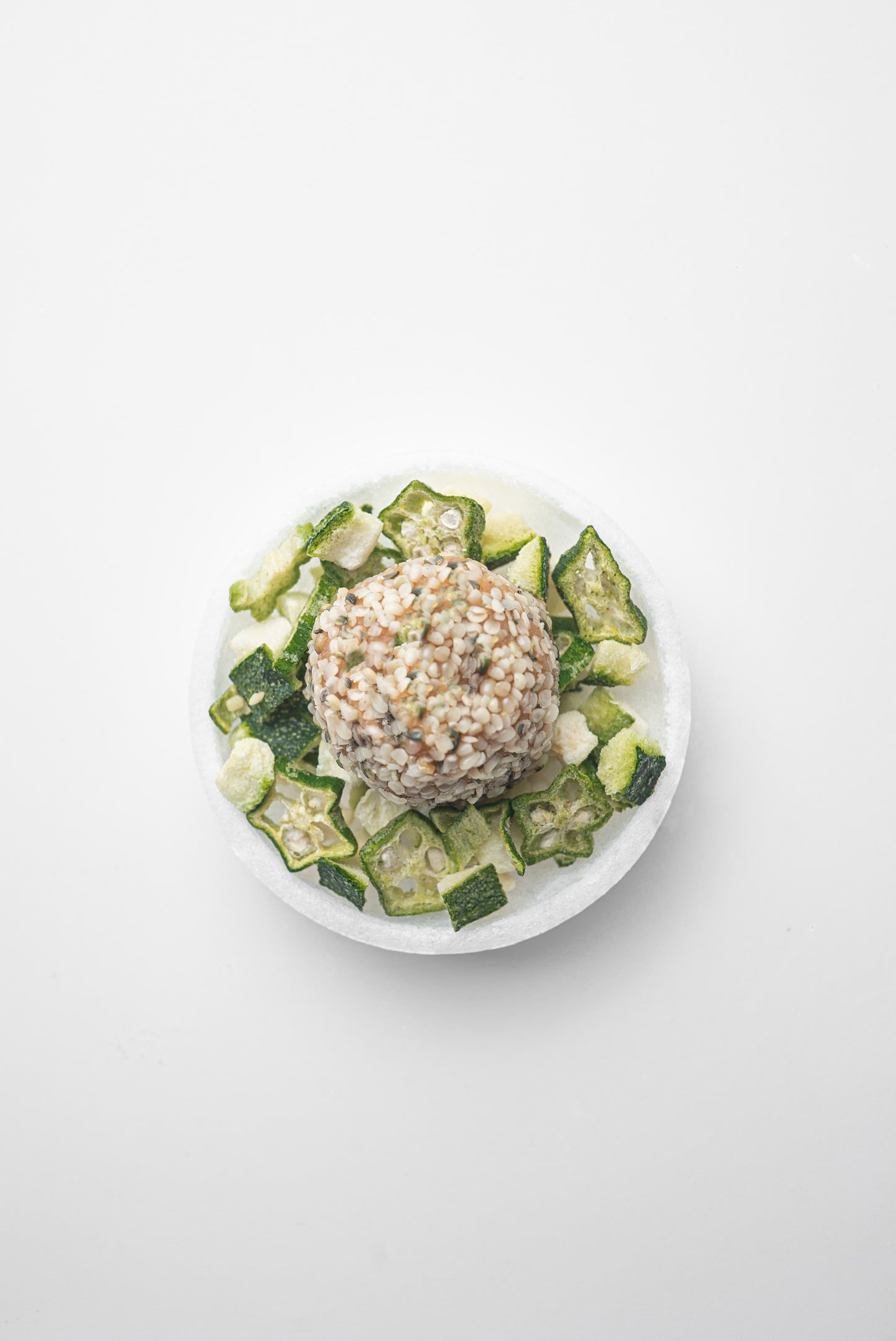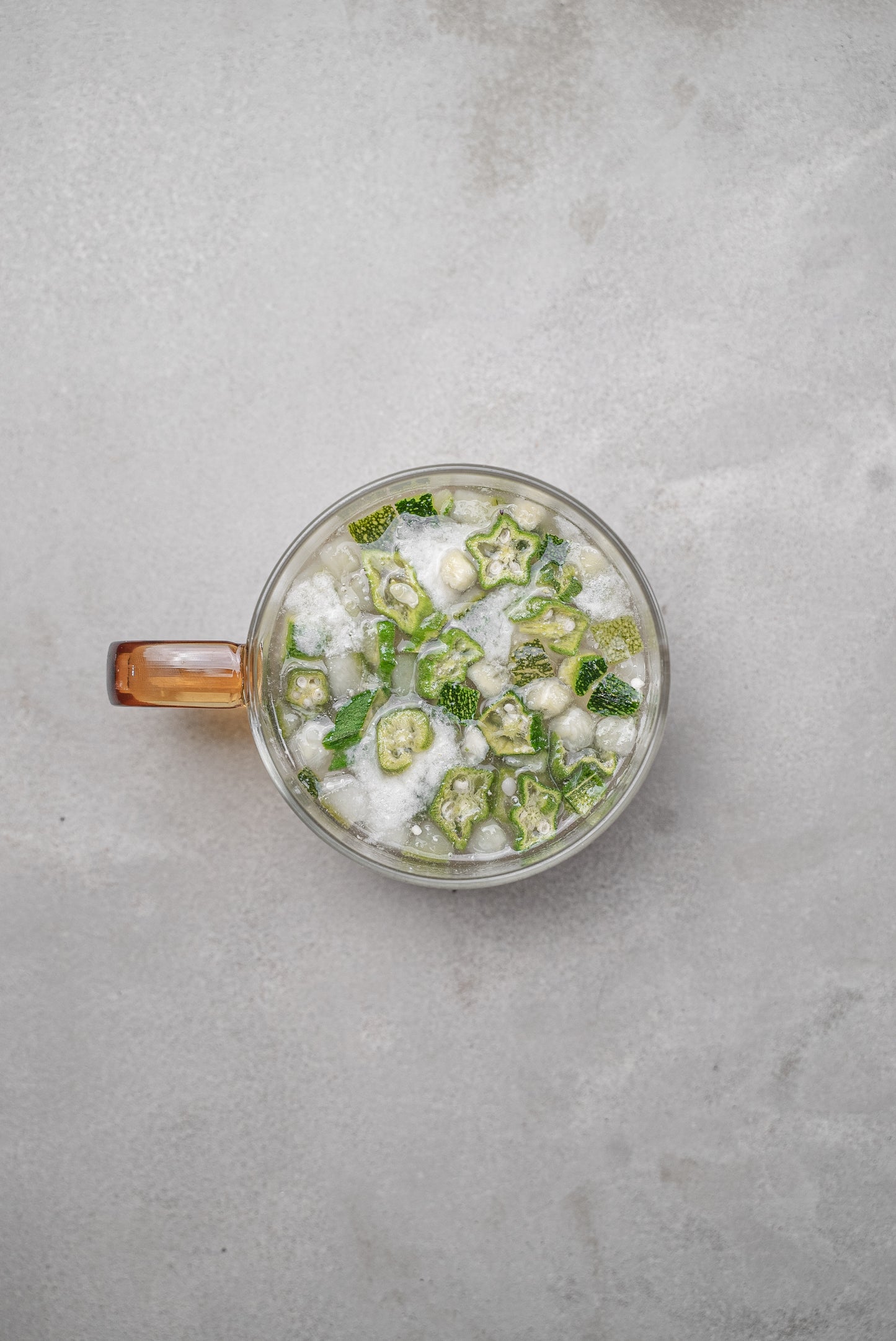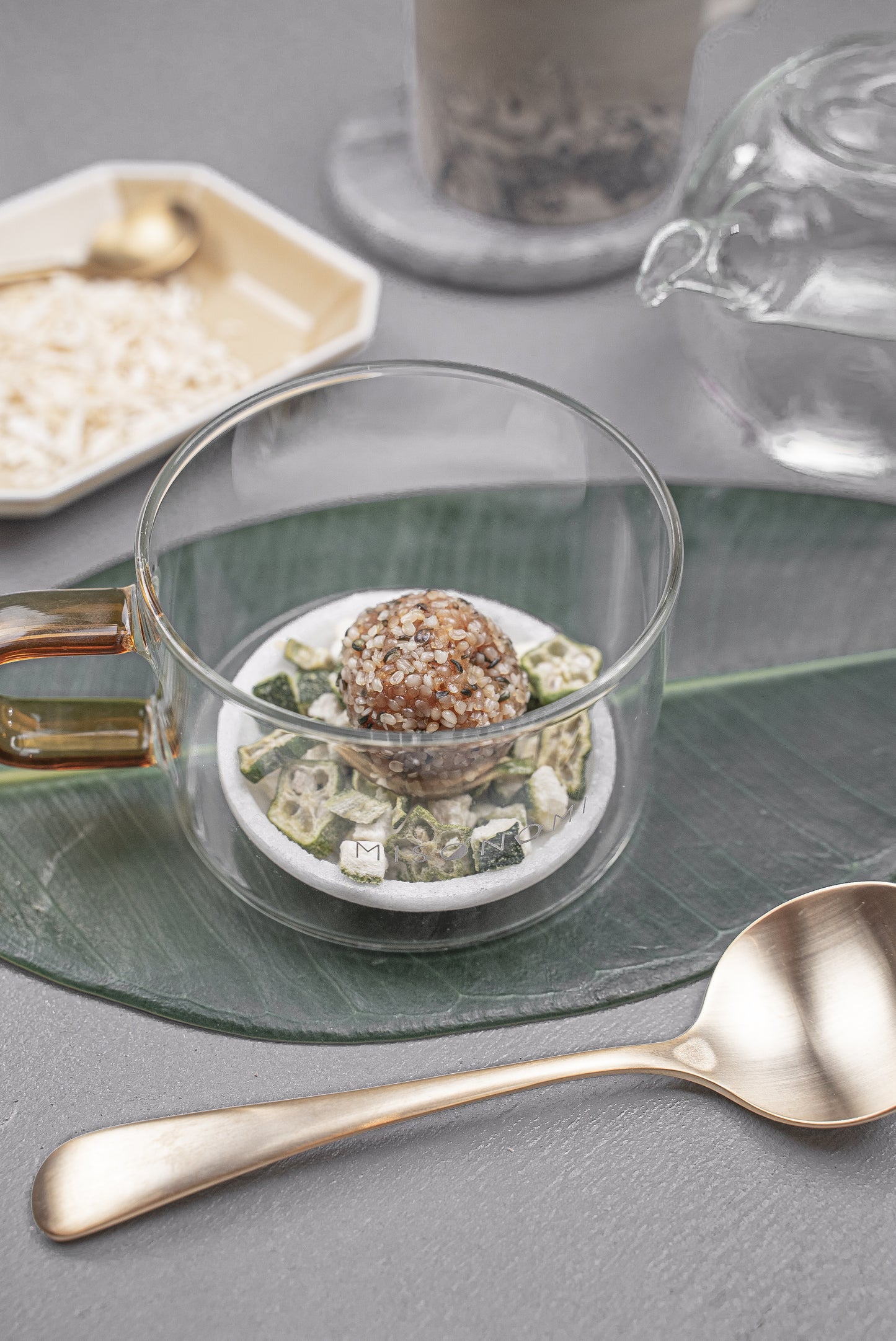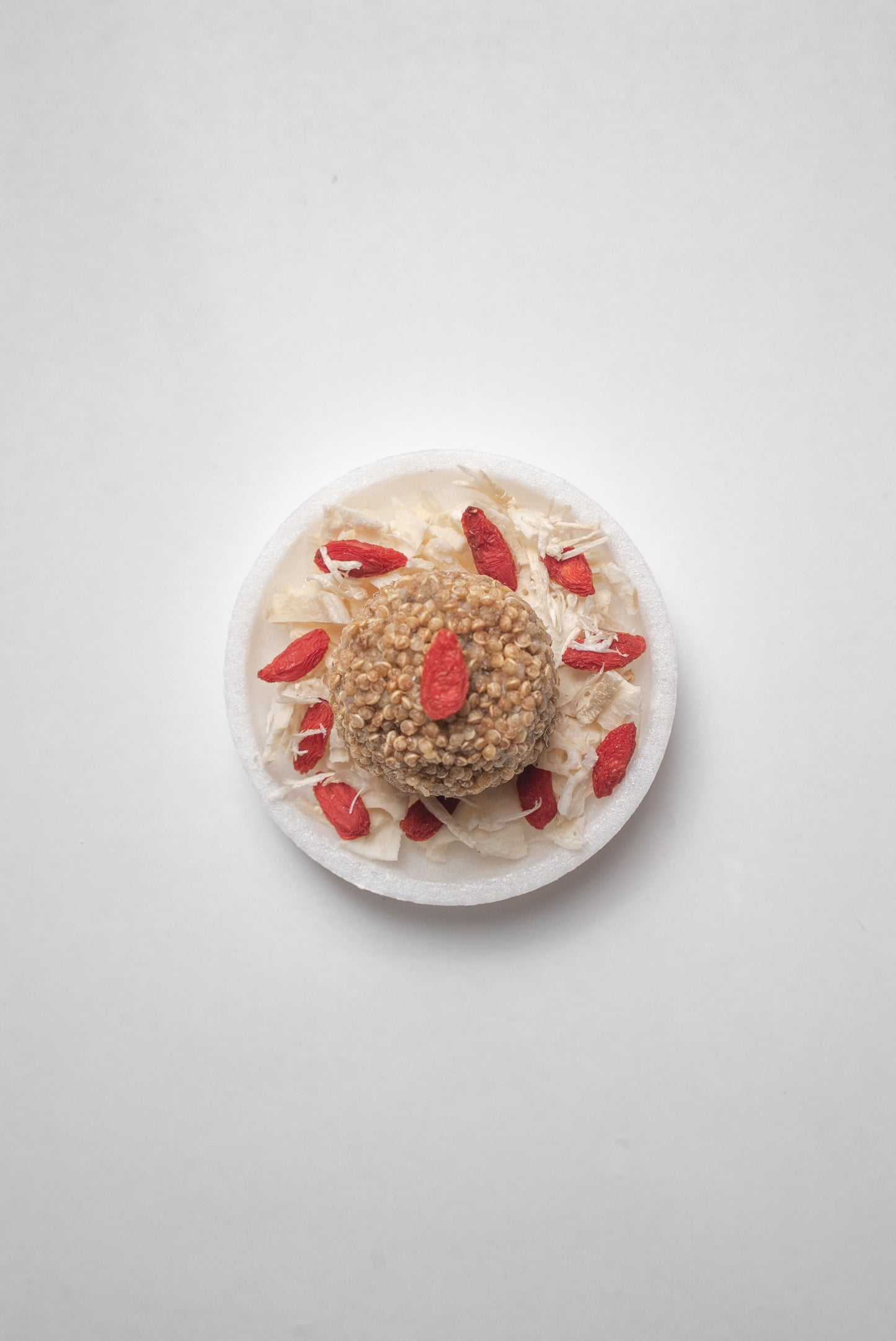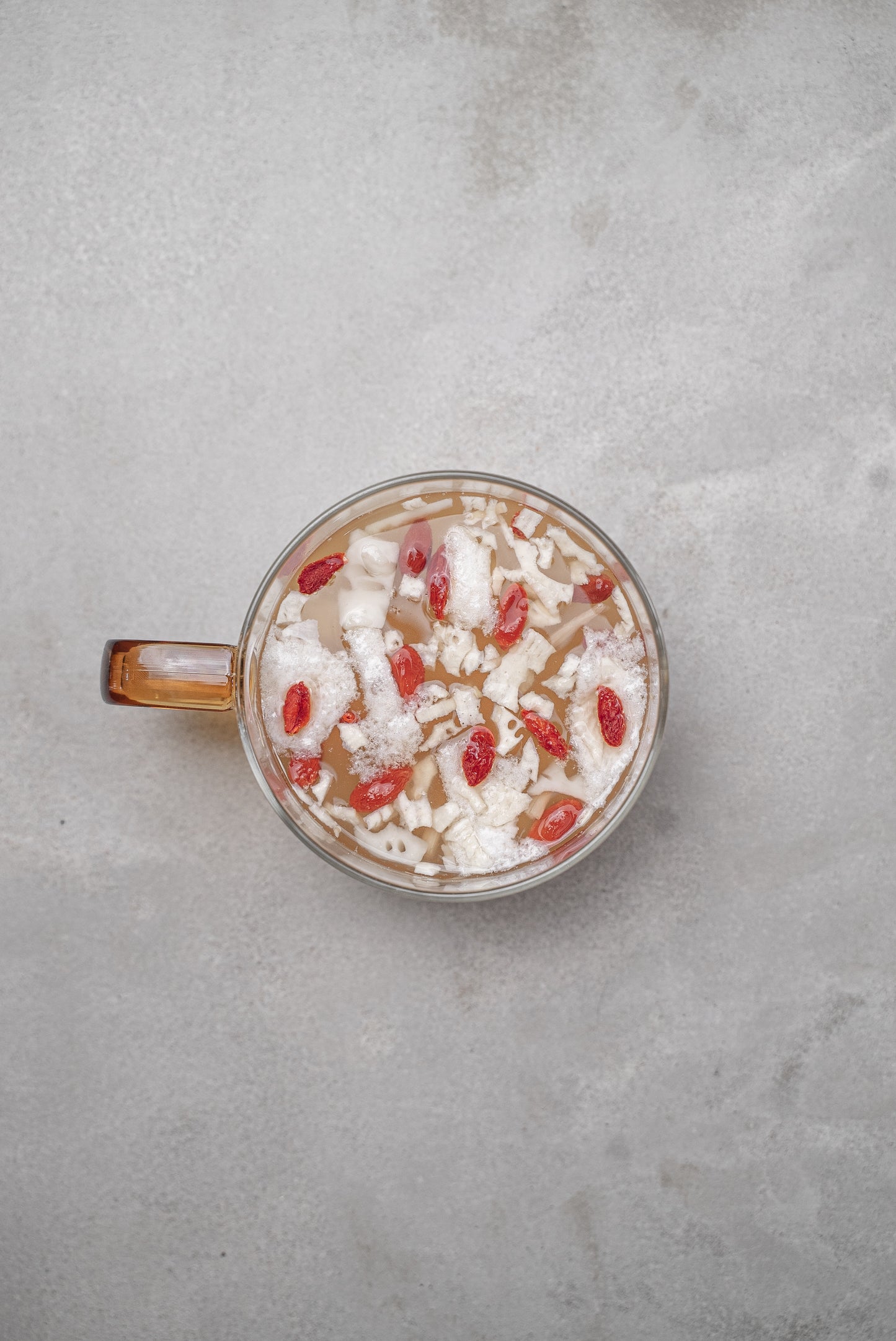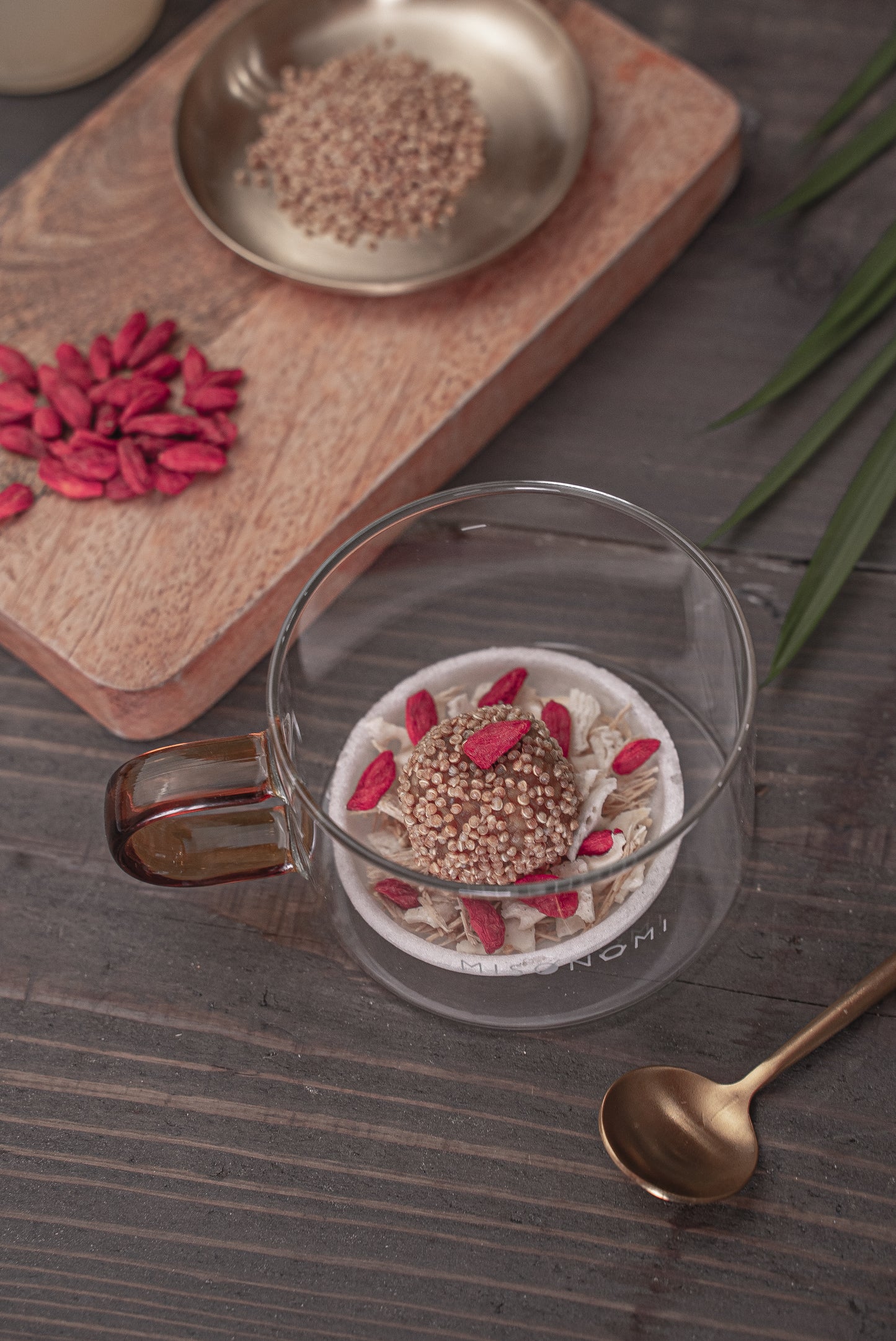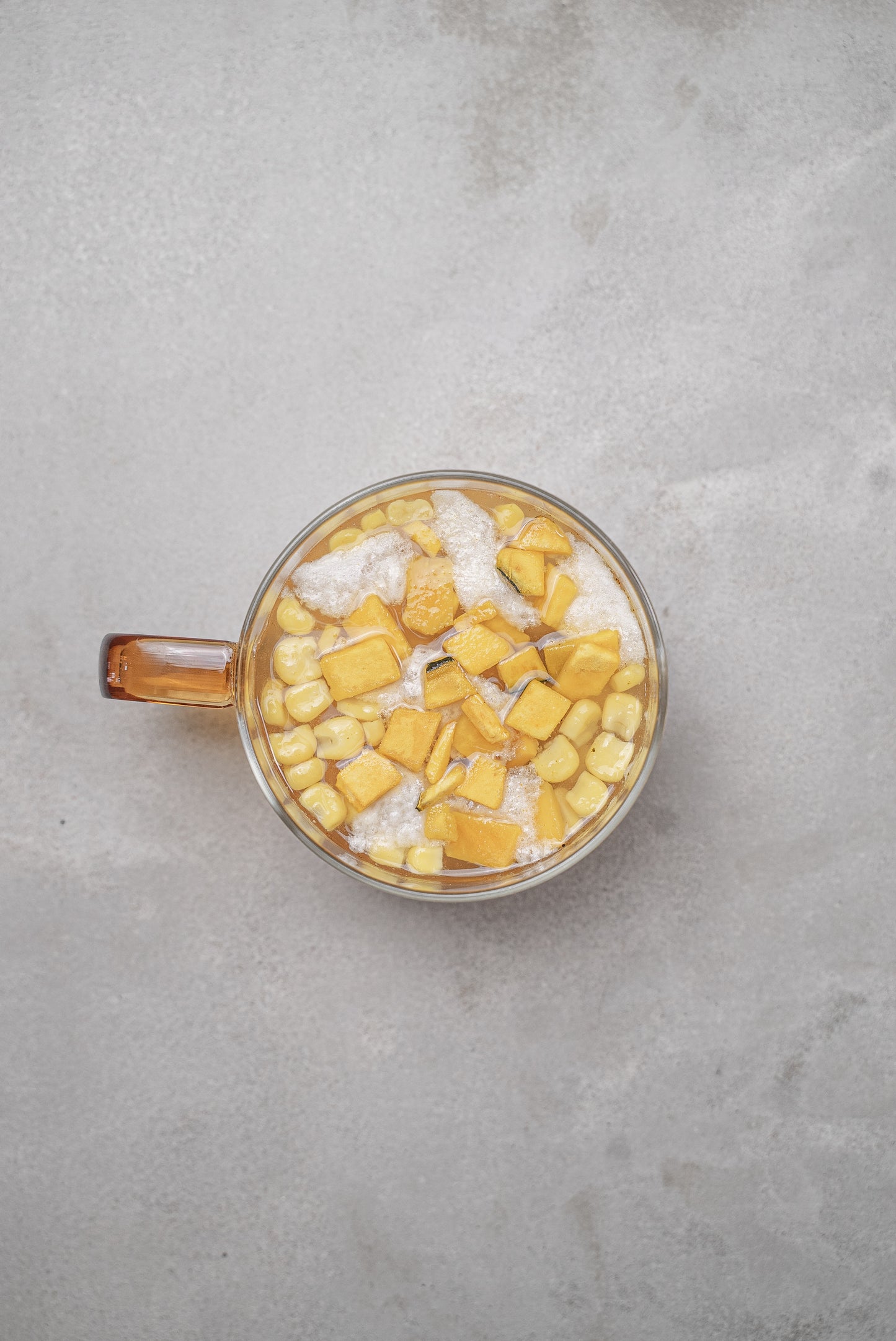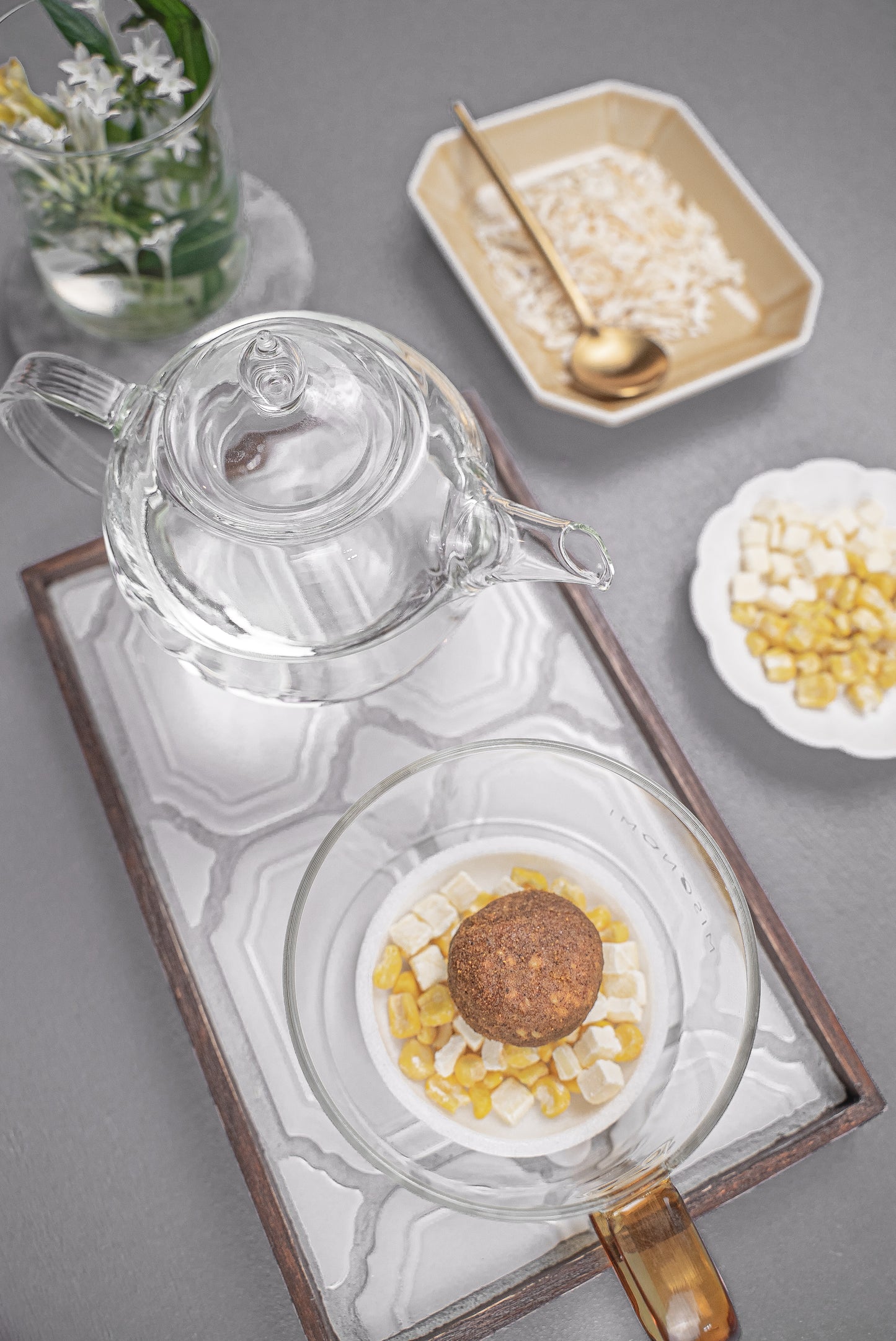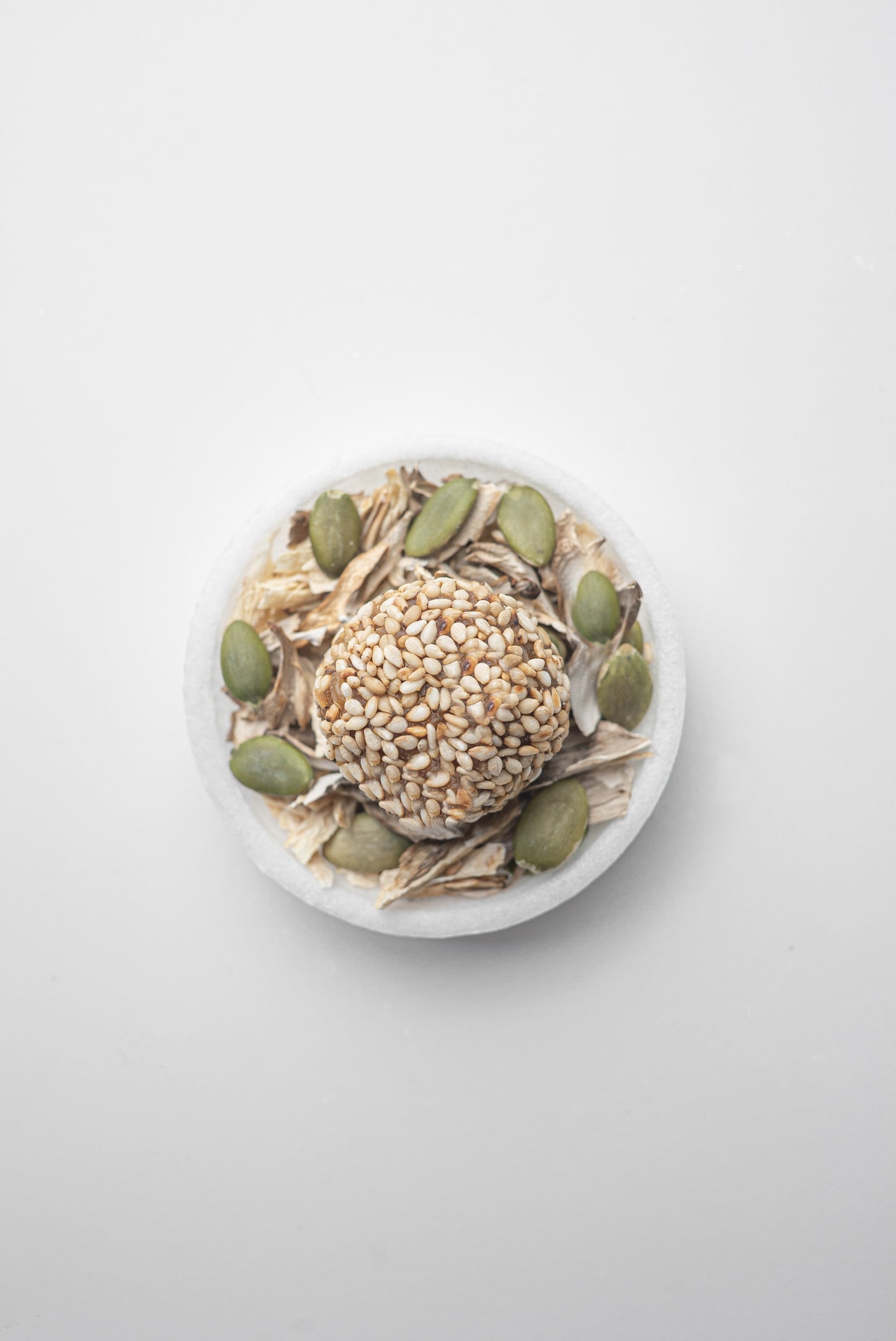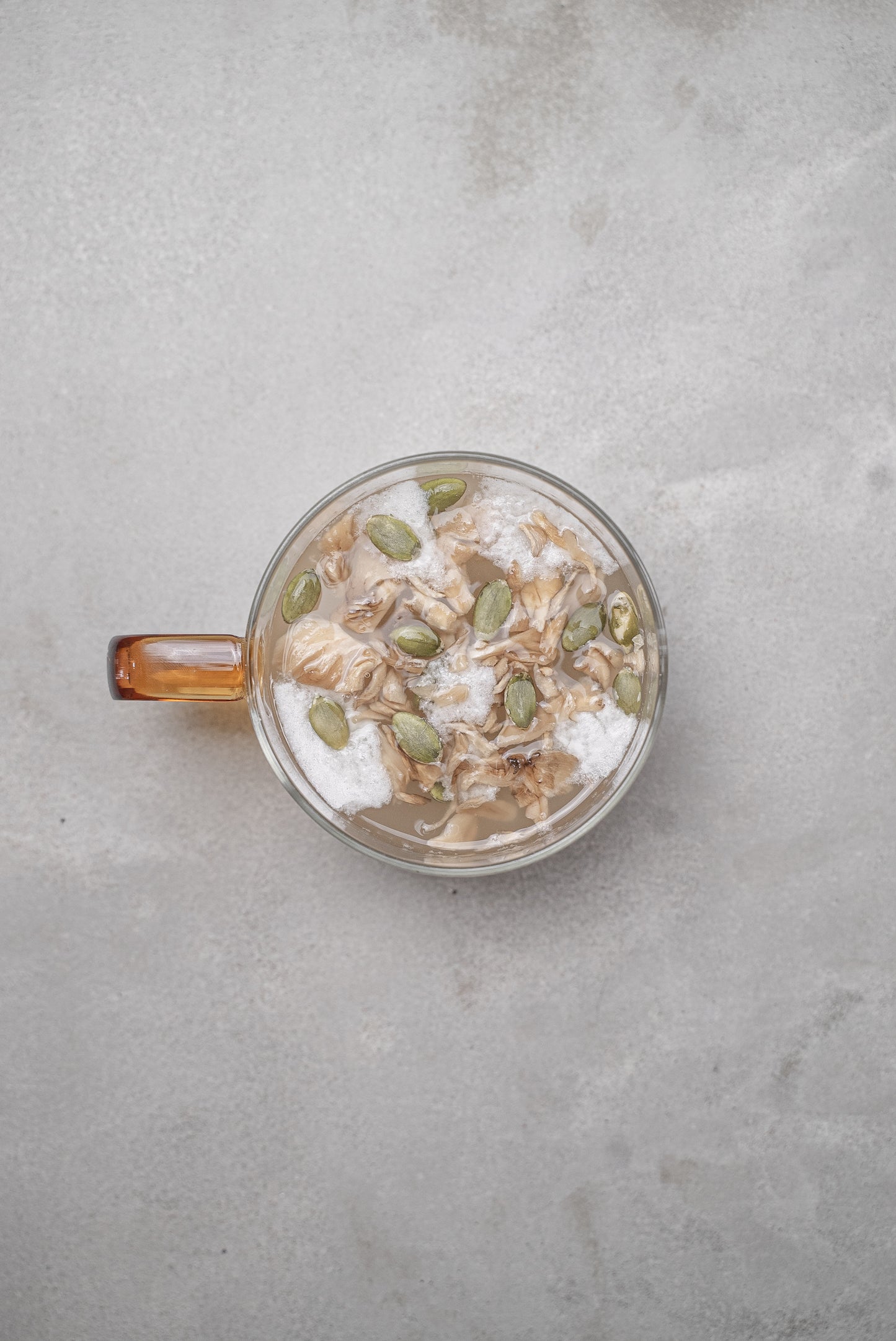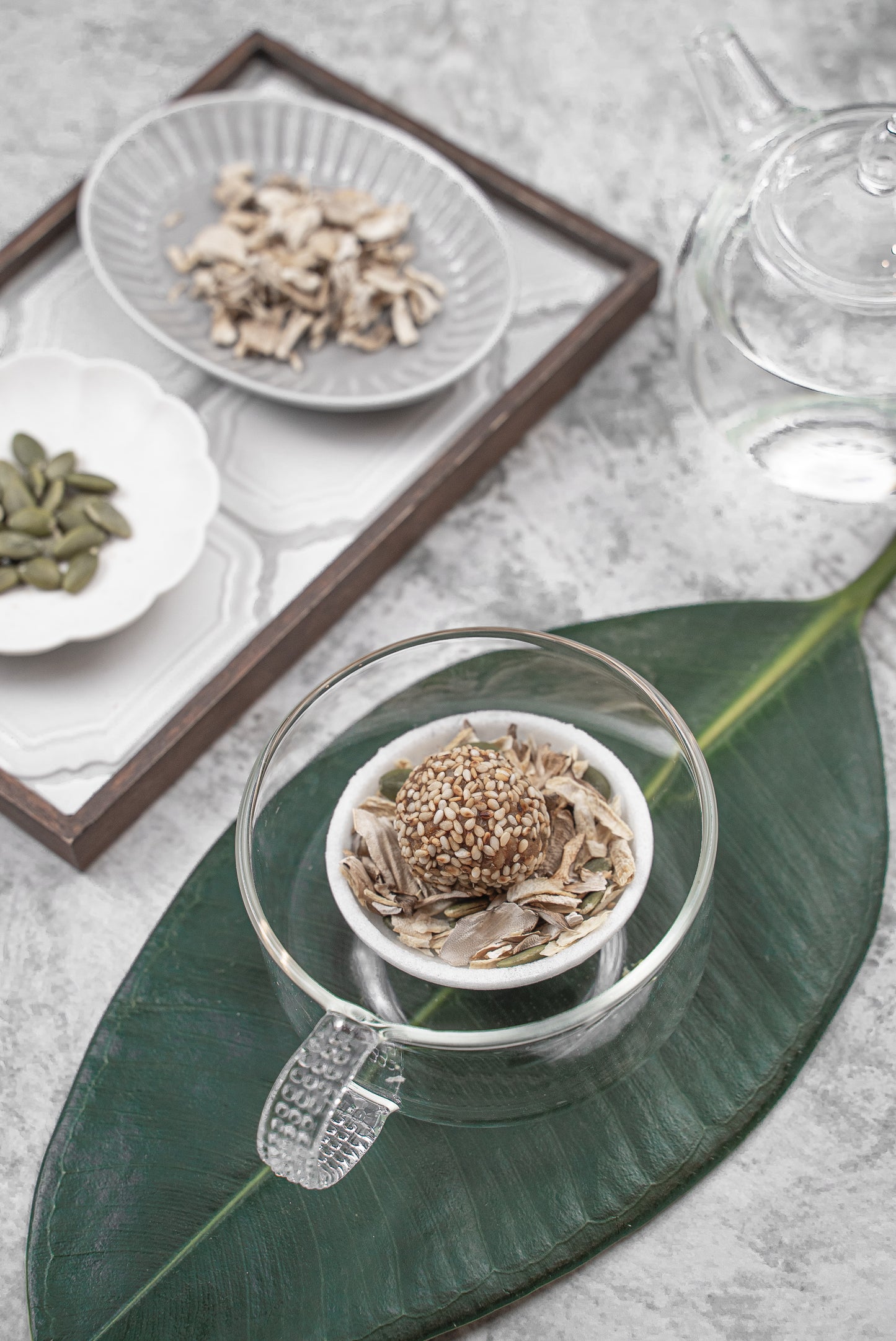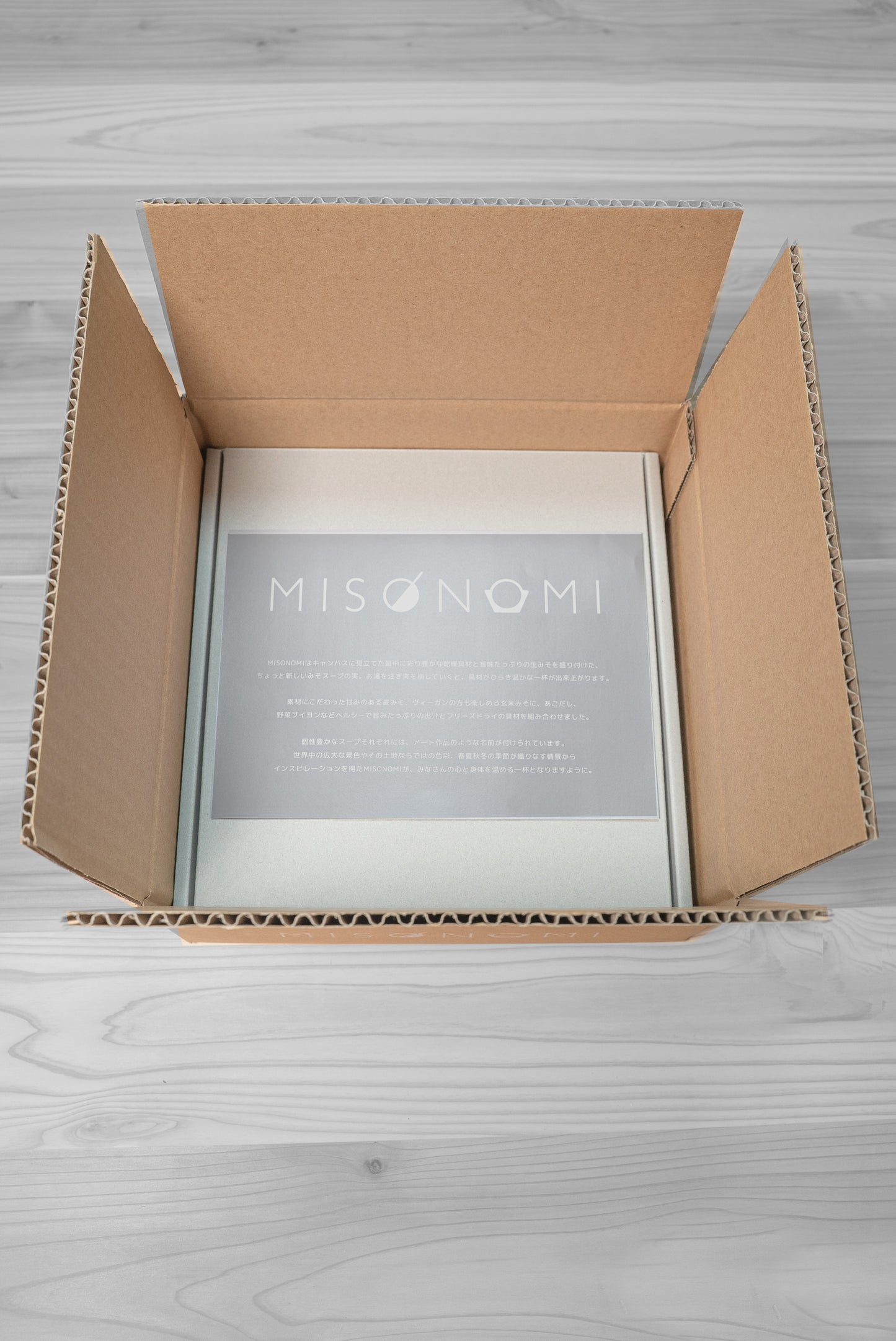 FAQ
About how to eat

① Open the monaka from the bag and place it on a plate.

② Open the dried ingredients from the bag and place them on top of the monaka.

③ Set the round miso in the cup on top of the dried ingredients.

src="https://cdn.shopify.com/s/files/1/0562/8146/4874/files/b7da09b3cf55d252ea108c2e4f825989.jpg?v=1657695122">

④Pour about 200ml of hot water

⑤ After 1 minute, mix the miso well and enjoy.
賞味期限

冷蔵保存:2週間
冷凍保存:製造日より約3ヶ月(外箱下面に記載)
About shipping and delivery

<About shipping>


* Uniform nationwide: 1,200 yen (tax included)
* If the total purchase amount is 6,000 yen (tax included) or more, shipping is free .


<About delivery>

・We will deliver by Yamato Transport Co., Ltd. cool frozen flight. ・Usually, we will ship within 5 business days (excluding Mondays and Tuesdays) after placing your order.
・After confirming your order, we will proceed with the shipping procedure and send you an information email after shipping.
・Please note that it cannot be arranged because it is a cool frozen delivery.
・If you want to specify the delivery date and time, you can specify it after adding the product to the cart.

▼Specifiable date and time
Designated date: 7 days after the date of purchase ~ plus 7 days

* Only one delivery address can be specified at the time of purchase per purchase. If you wish to ship to multiple shipping addresses, please complete the purchase procedure for each shipping address.
保存方法

おいしさを保つために、購入後は未開封の状態でも冷蔵庫か冷凍庫での保管をおすすめします。スペースがない場合は、味噌玉のみを箱から取り出して冷蔵庫か冷凍庫で保管してください。
Noshi and Gift Cards

・We do not offer services such as enclosing gift cards.
・You can use the message sticker free service.
・We provide a free carrier bag service. If you would like a carrying bag, please check the check box at the time of purchase.
Featured Products
Regular price

Sale price

¥3,000

Unit price

per

Regular price

Sale price

¥3,000

Unit price

per

Regular price

Sale price

¥3,000

Unit price

per